SHARPIE
Women have been at the heart of major movements and protests throughout history.
How can we celebrate these voices of the past while encouraging future activists to raise their voices, too?
Inspire them with Sharpie – the classic tools of self-expression.
GOLD - THE CREATIVE CIRCUS STUDENT SHOW 2017
Print
Print ads launch during Women's History Month and tell stories of inspiring women in the past and present. Each one directs our audience to the microsite.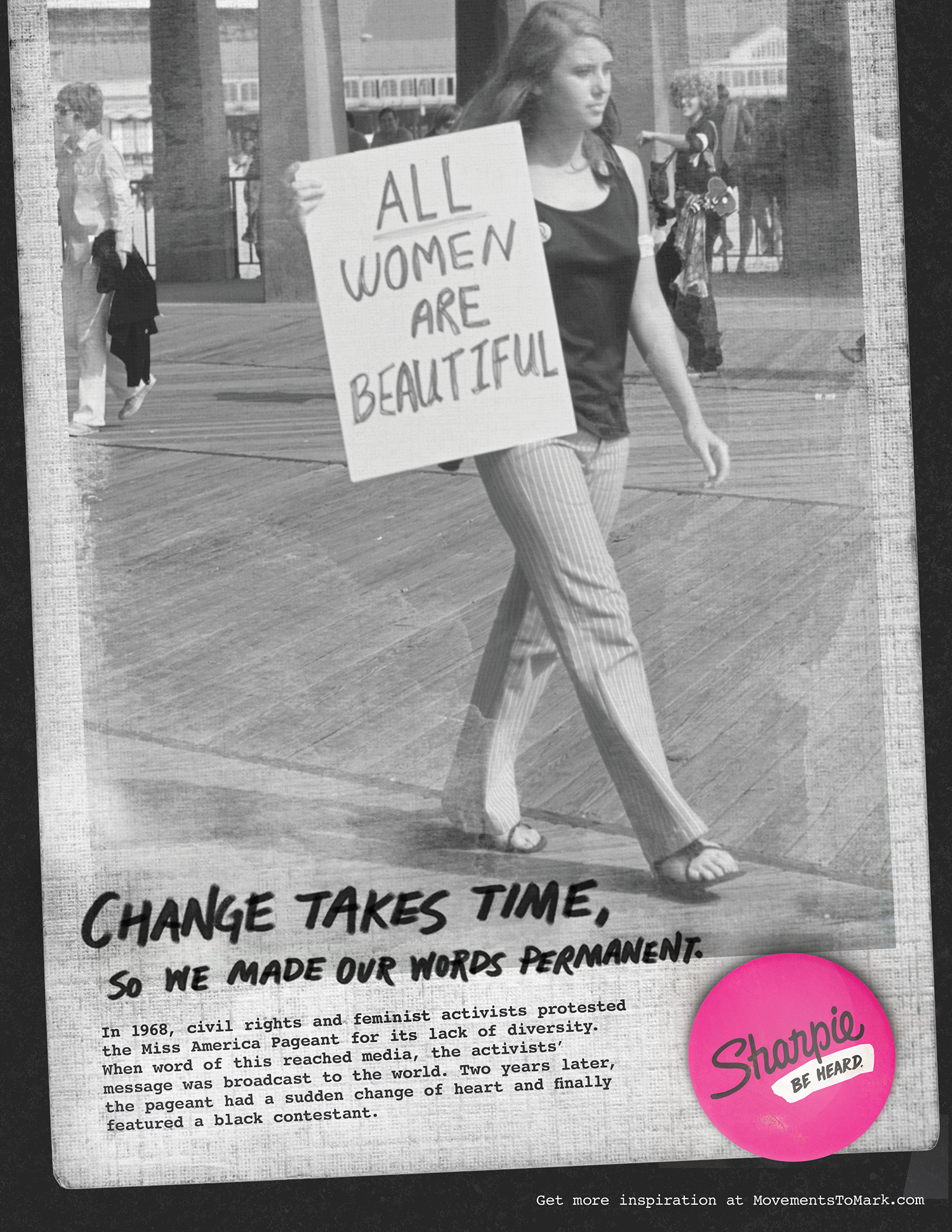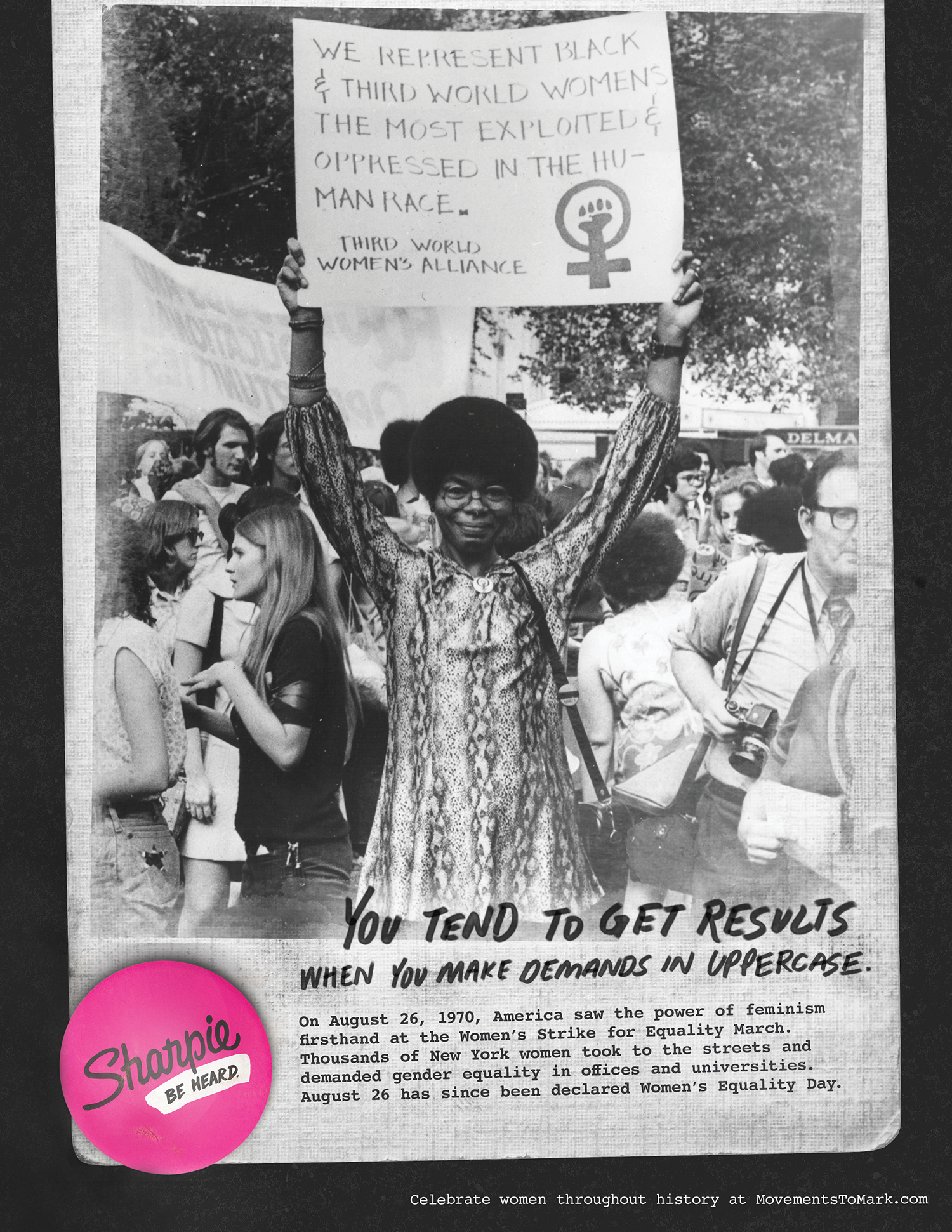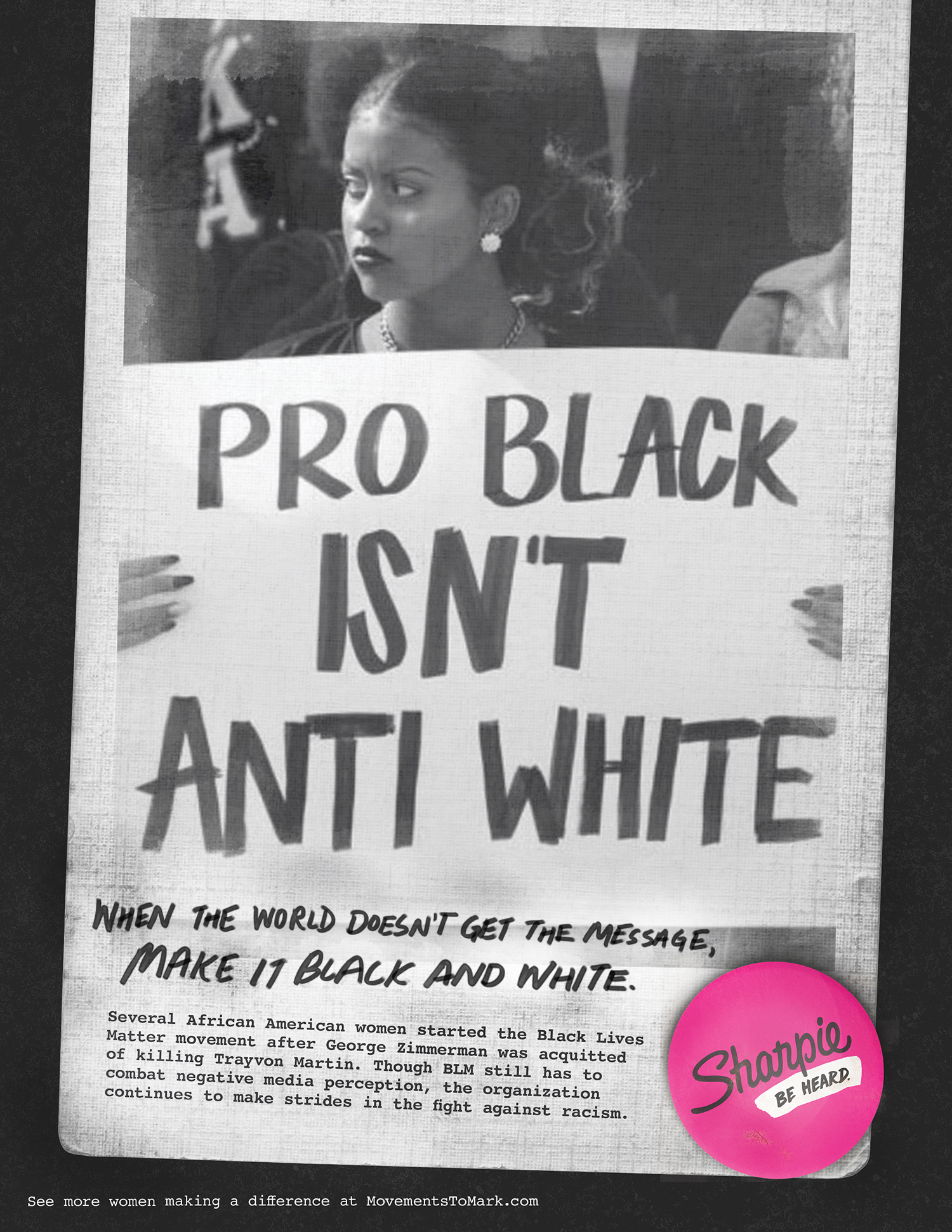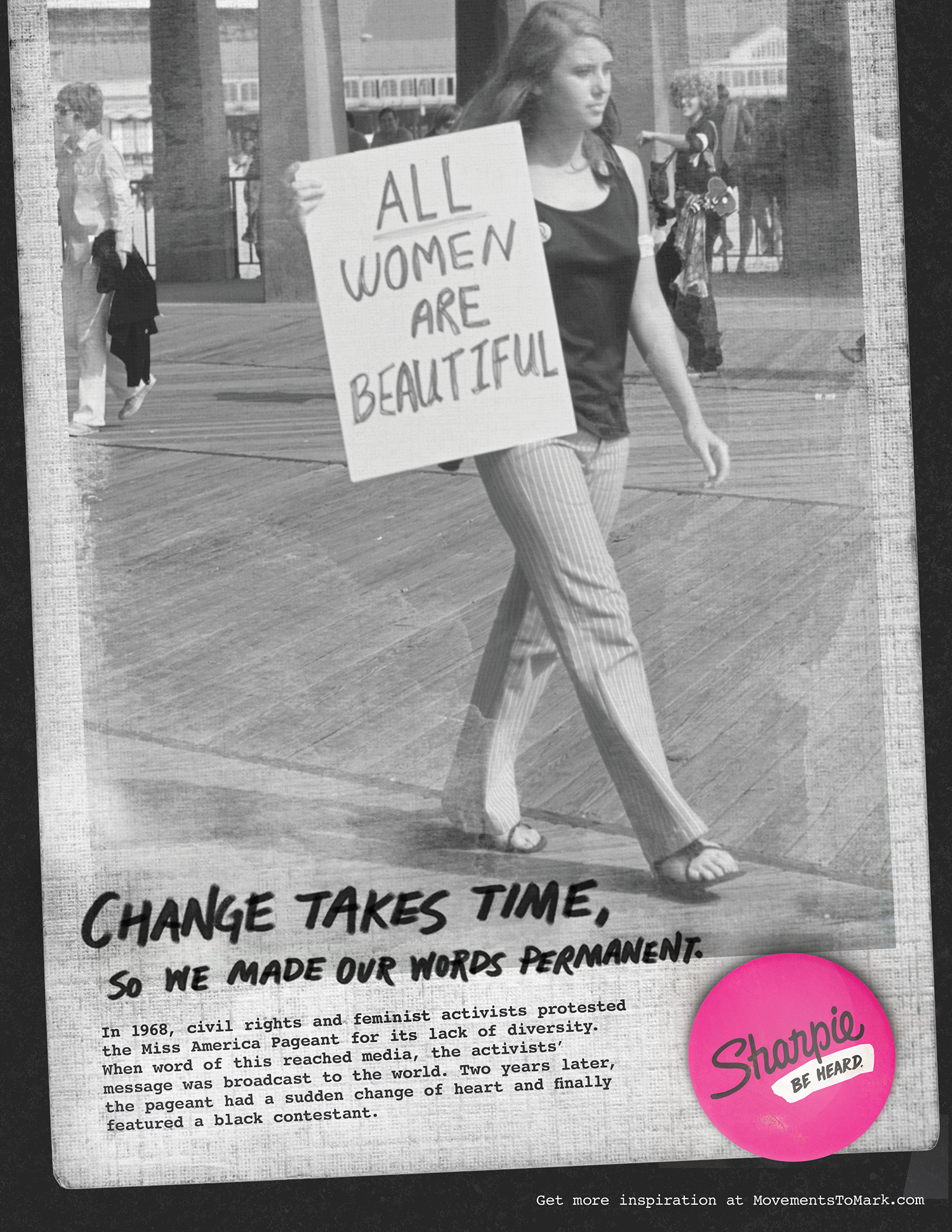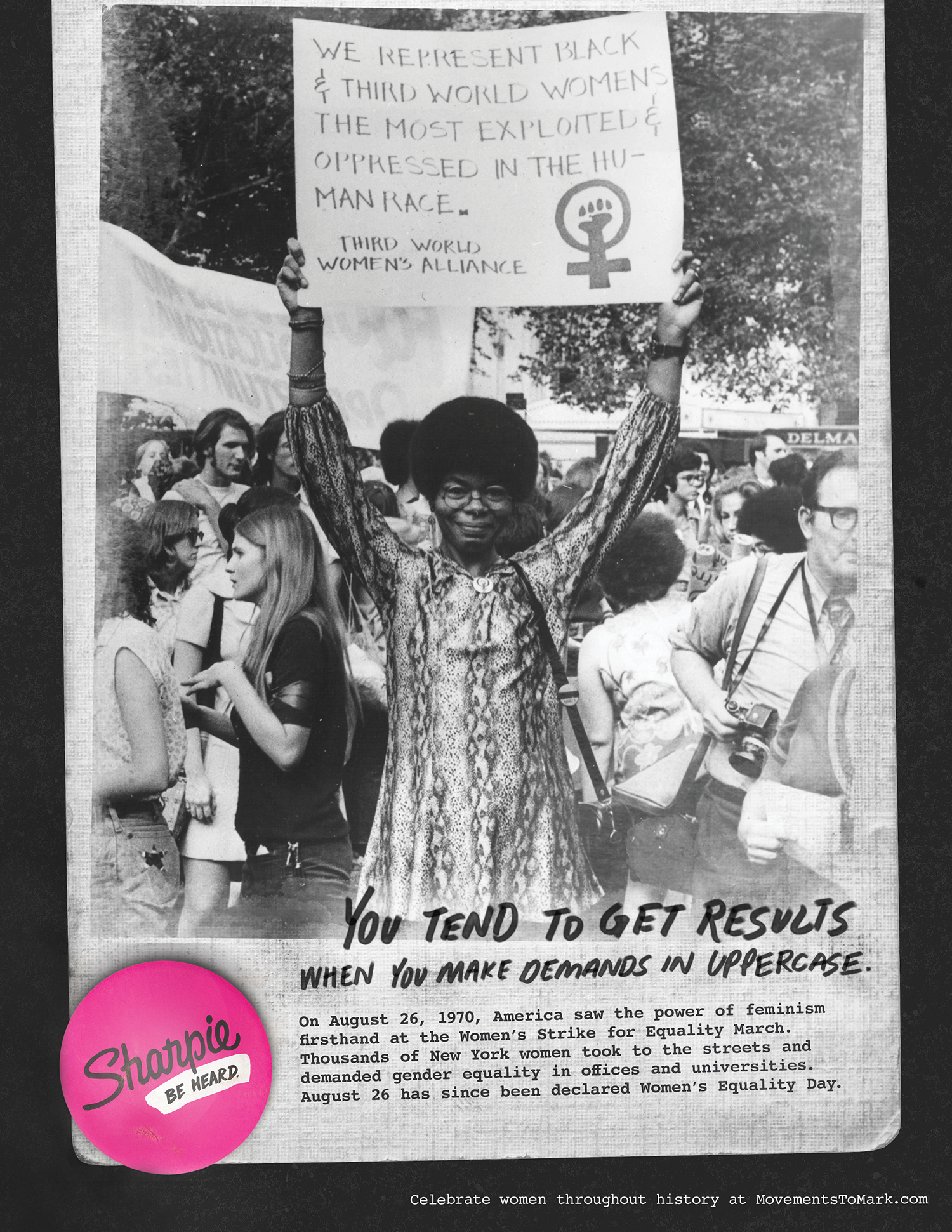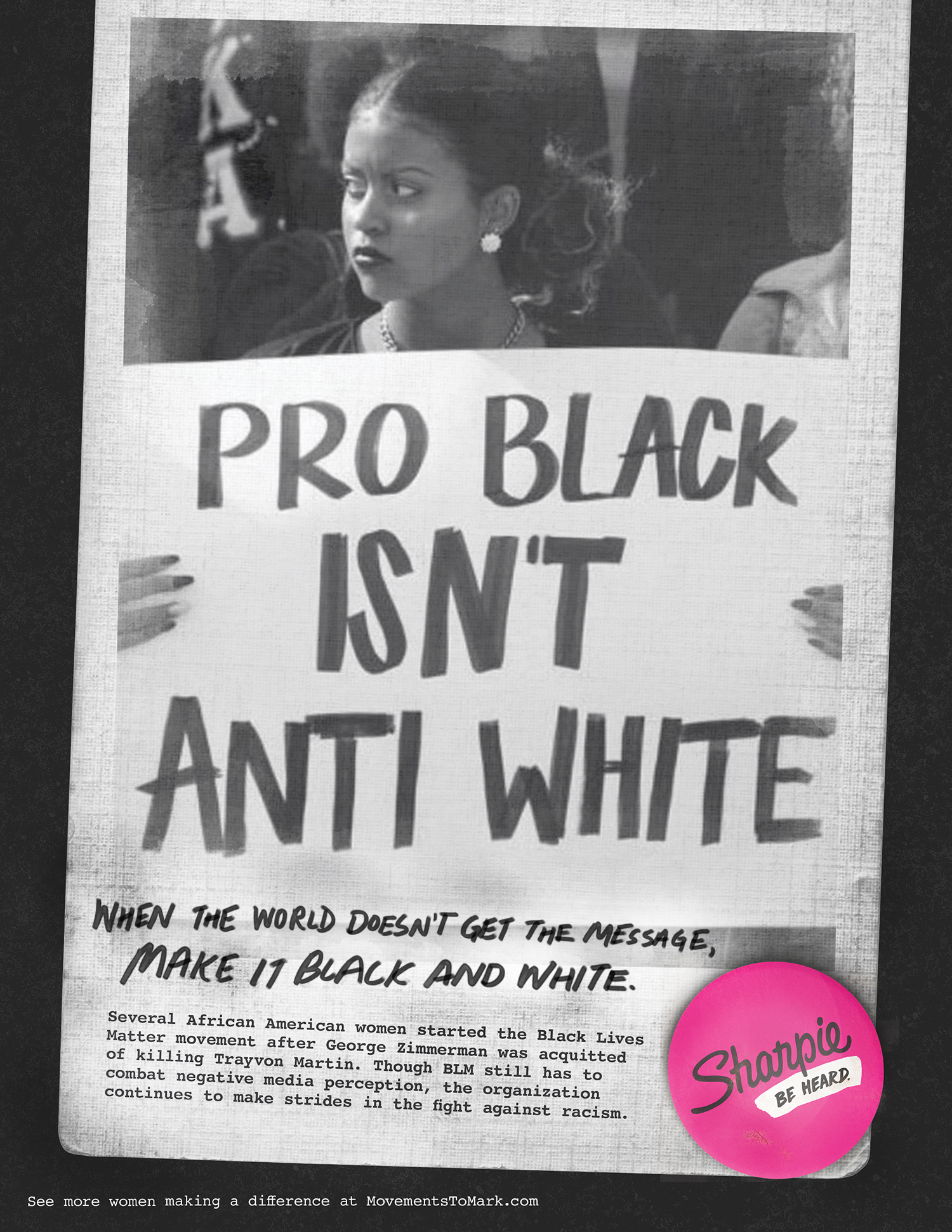 A living timeline that updates whenever a woman impacts her community.
When a new movement makes headlines it gets added to the microsite and posted on social.